At the beginning of 2017, Comarch launched a modern laboratory-production hall "IoT Lab" at its campus in the Special Economic Zone in Czyżyny. As a consequence, another stage in the company's development was ended, strengthening the position of Comarch in the ICT industry both in Poland and abroad. In addition, a data storage and processing centre was commissioned at the company's campus.
The commissioning of "IoT Lab" and the purchasing of specialized equipment will enable the company to: carry out research and development work, conduct preliminary research and create product concepts, create mechanical and 3D designs, develop and test embedded software solutions, and consequently make prototypes and produce electronic devices for IoT and Telemedicine. Well-developed own infrastructure will allow Comarch to create more than 400 new jobs in the field of: the Internet of Things, IT solutions for medicine, and data analysis.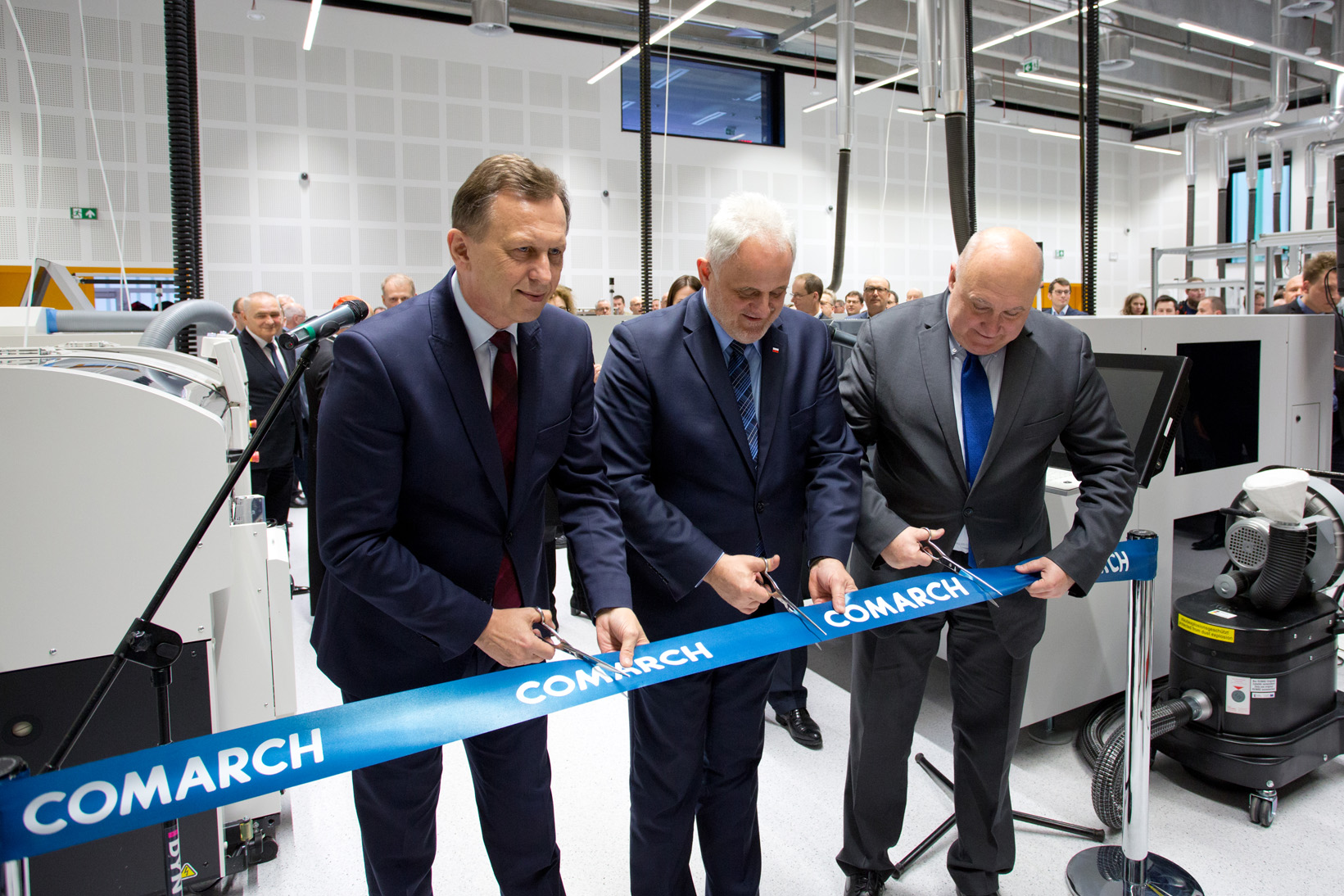 First of all the team
Currently, Comarch employs more than 5,400 persons worldwide, in 26 countries, and almost 3,000 specialists is employed only in Krakow. Additional office space will allow for creating another jobs.
In 2016, Comarch increased its workforce by 389 persons and this year this trend will continue. It results mainly from a summer internship program which has been organised for more than 15 years. Every year, about 300 students participate in the project, and then about 70% of them start long-term cooperation with the company and continue their professional development at Comarch.
Over the years, the profile of trainees and their education have been changing. Recently, the majority of students participating in the program were students of IT and economic. Due to the continuous and close cooperation between Comarch and universities, apart from the students of technical and engineering faculties, who are the core of the company, also humanists and students of artistic faculties join the company and they are responsible for product enrichment, among others from visual, graphic and usability side. The business and analytical side is also very important. The solutions created in Comarch go through the entire production process, starting from the technological and business concept, research works, through prototyping and production, and ending in implementation of a ready solution. At each of the above stages, competences in different fields are used. Designing is one of the key areas enriching the portfolio of products, which – thanks to the skills of graduates of Krakow universities (Kraków Academy of Fine Arts, Krakow University of Technology, Jagiellonian University and the University of Science and Technology) – are attractive and functional solutions for end users. Specialists in the areas of creation, design and usability are essential in order to pursue the company's plan in the field of research and development. On one hand, the solutions and products must be well-prepared in terms of programming, but on the other hand, they need to be functional, intuitive and graphically well-developed. The systems offered by Comarch are the solutions in the B2B model, but the human being with his needs is always the end user. With such well-developed manufacturing facilities and extensive product portfolio, the Comarch specialists in the field of business support and development have an opportunity to create their own career paths, building the structures of Comarch all around the world.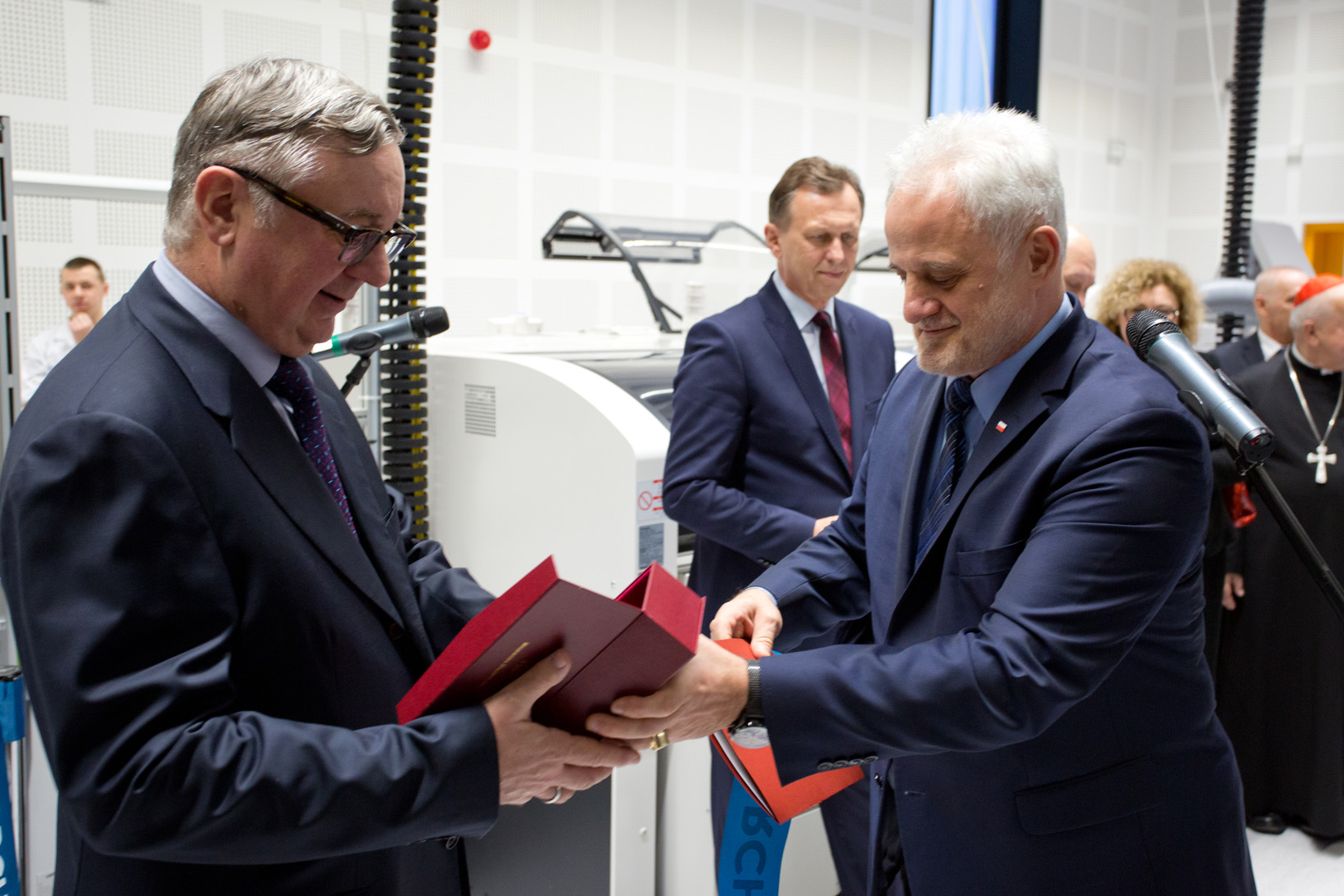 What is Comarch IoT Lab?
Comarch has created a holistic ecosystem which is to meet the need for quick and efficient introduction of the Internet of Things solutions to any electronic device or application. Comarch IoT Lab accumulates all the necessary competencies.
The resources which enable to: conduct preliminary research and create a product concept, create mechanical and 3D designs, design electronics, develop software, make prototypes, and carry out low-volume production were gathered in one place. The IoT Lab concept ensures the total control over the R&D process, the confidentiality of information, and rapid NPI process (New Product Implementation).
IoT Lab takes full advantage of the resource of knowledge and experience of the Comarch Group, which referrers to the software development process. These competencies are complemented by the design teams and production assets, allowing for fast production of small and medium-sized series.
IoT Lab is able to quickly develop and implement customized solutions based on specific customer requirements. Comarch Technologies created a number of ready-made IoT components, such as radio communication modules, devices which aggregate traffic from sensors and executive devices, a set of programming tools with a platform for cloud computing. Therefore, it is not always necessary to create the entire system from scratch.
- Comarch is a software supplier, however, the company significantly extends its offer in the field of E2E (Engineer-to-Engineer) solutions, by introducing proprietary hardware solutions and design-research services in this area. The Internet of Things is a branch of business and technology which is strongly related to electronic devices, and therefore we do not want to relay only on external technologies, but we see this area as an integral part of our products.
- Our investment entailed the creation of a modern hall for prototyping and producing small series of electronic devices. The machine park includes not only production machines but also machines for advanced testing. A customer coming to Comarch with an idea of how to solve IoT is provided with a comprehensive offer realized later in one place. With the full supervision over the whole process, Comarch can guarantee the high standard of performance, compliance with safety standards, full compatibility of SW and HW, and technological secret – says Mariusz Lasek, CEO of Comarch Technologies.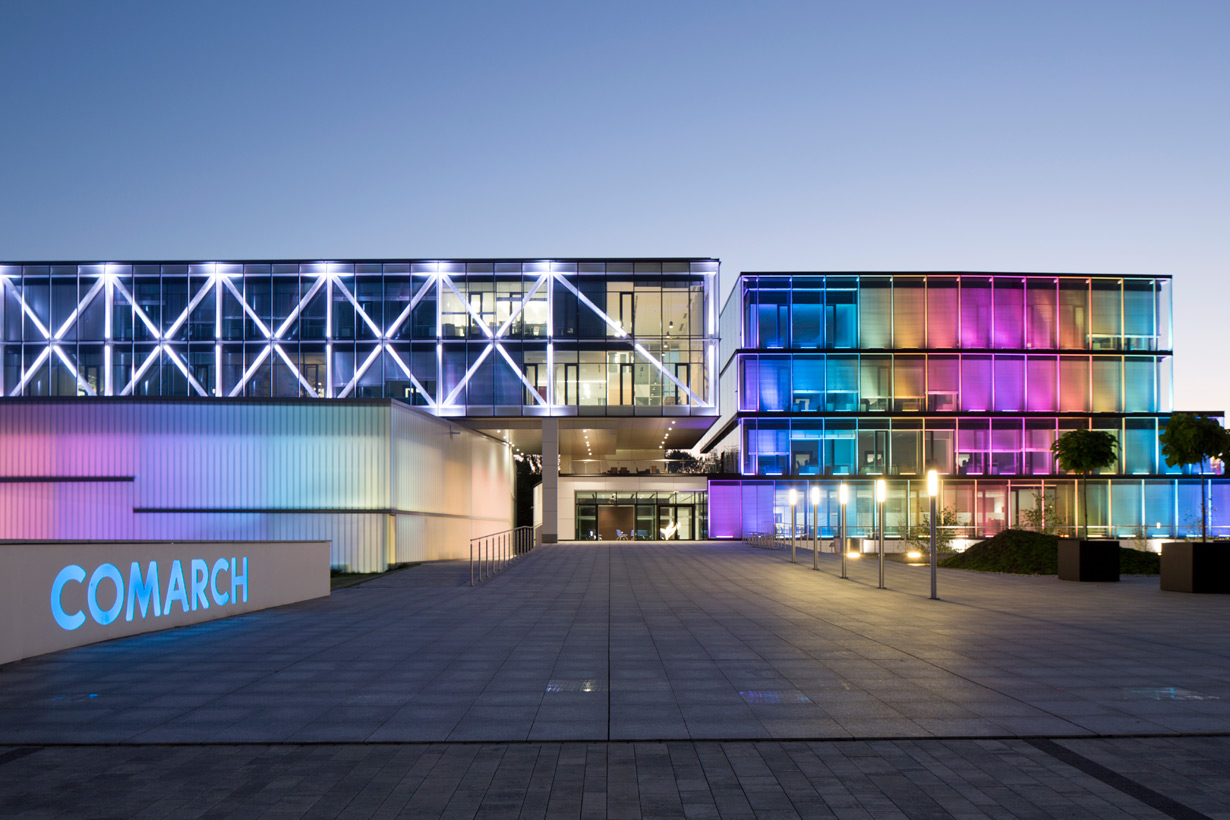 Safety data under lock and key
Comarch decided to launch another data centre because the demand by small, medium and large enterprises for data storage services is constantly increasing. More and more companies decide on the transfer and hosting of their information in professional centres which can ensure the safety of the collected data.
The new centre provides customers with data storage environment, relocation and consolidation of the infrastructure, as well as free processing of data in the private cloud. The comprehensive services also include the services of logistic security and data backup. In addition, the customers have, at their disposal, WAN links and unlimited access to the Internet, as well as services in the field of VoIP over cloud and dynamic infrastructure: Infrastructure as a Service (IaaS), Platform as a Service (PaaS), Software as a Service (SaaS) and Disaster Recovery Centre (DRC). All the services are subject to stringent SLA (Service Level Agreement) and as a result customers are provided with complete financial security and high quality of services. The centre meets TIER 3 standards and has access to dedicated fibre optic lines (and other telecommunications media), as well as the nodes of leading telecommunications operators with a nationwide and international range, among others: TeliaSonera, Deutsche Telecom, Level 3, Vodafone, or T-Systems. The facility is equipped with high-class solutions in infrastructure and modern systems of both physical security (-CCTV, access control, anti-theft systems), as well as environmental security (UPS, power generators, fire protection systems, air conditioning, etc.).
More information on Comarch:
Comarch was set up in 1993 in Kraków, Poland. It has been running projects for the leading Polish and international brands in the economy's most important sectors, e.g.: telecommunications, finances, banking and insurance, commerce and services, IT infrastructure, public administration, industry, health services, and in the SME sector. Several dozen of thousands of world brands in over 60 countries on 5 continents have used Comarch services.
Every year Comarch invests 10-15% of its revenues in innovative products. In 2015 it was PLN 138 million. Presently, the company employs over 5,300 experts in 81 offices in 28 countries, from Malaysia to Europe and Chile.
www.comarch.pl